Finding Balance Campaign 2020
Practitioners' Day 2020
Save the Date: Practitioners' Day will be happening on October 21st! More information on speaker and registration details can be found here.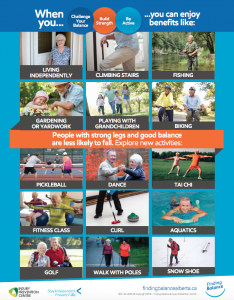 Resources
A new version of the Being Active Benefits Poster has been created! Find it in two different sizes in the Resource Catalogue, under the heading 'Movement & Exercise.'
Community Events & Activities
Share your events with us, so we can share them, too! Email nans@ualberta.ca with your local event details.