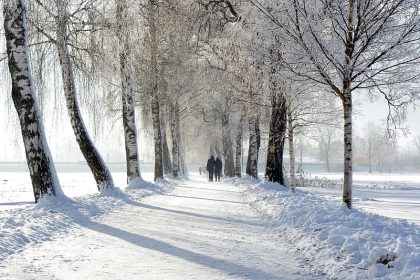 Get more active outdoors this winter. On February 5, open the door and go for it! Walking is a healthy, enjoyable experience and is also a great way to embrace the winter season.

Winter Walk Day encourages people across Alberta to be active outdoors in winter. More than 800 organizations and 100, 000 Albertans took part last year. Register your participation as a group or individual at winterwalkday.ca.

When walking outdoors in the winter, keep a few things in mind. Remember to wear boots with a wide, flat heel. Make sure your footwear has the proper amount of grip — not too much and not too little. Wear ice grips over your shoes or boots to get a better grip on ice. If you use a cane, put a retractable ice pick on the end. Happy winter walking!