Warm-Up For Daily Life
This project created in collaboration with the Be Fit For Life Network, the Injury Prevention Centre, the Physical Culture Association of Alberta, Alberta SHAPE, and the Alberta Fitness Leadership Certification Association.
Warm-Up Poster
This poster was created to support practitioners who provide physical activity opportunities for older adults. It is a tool that can be put up in any activity space to remind leaders and participants of how daily exercise can prevent falls, maintain strength and balance, and prepare the body to move.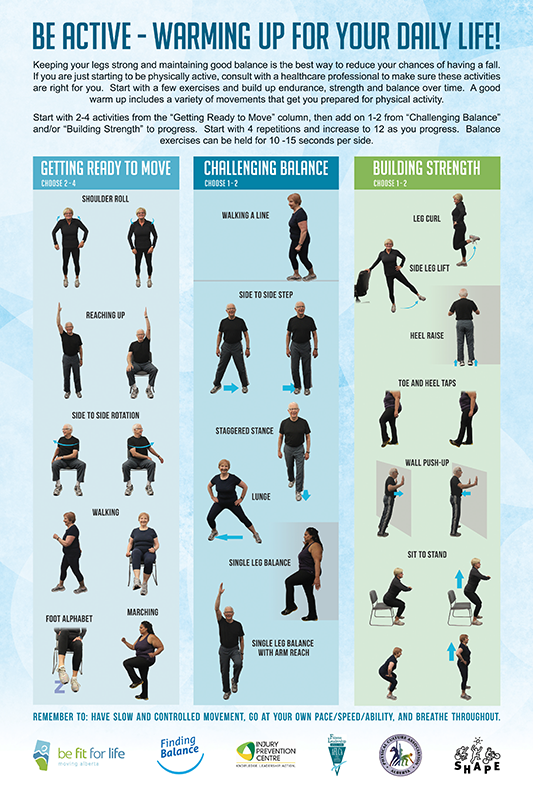 Downloads:
Target Audience: Coaches, fitness leaders, recreational leaders, or anyone leading physical activity
This resource can also be ordered by contacting info@findingbalancealberta.ca
e-Module
This e-module guides users on how to use the poster as well as additional resources to help support leading activity with older adults.